Feature

1. Program Organization System
The trade show is is organized by Intercross Communication Inc. which specializes in providing event information.
With the cooperation of 4 event industry leading companies (General Association of Japan Event Industry, Japan Event Production Association, Japan Event Operations Administrations Association, and Japan Event Network Association ) we are able to bring a unique and comprehensive trade show

2. Networking and Fostering New Relationships Between Exhibitors
With businesses from various sectors within the event industry exhibiting at Event Japan, you will not only be able to get a taste of the innovative new ideas & latest products but also also build new relationships.

3. About the Attendees
Those who attend our trade show, come with the mind set of wanting to stay one step ahead of the curve and are in search of new innovated ideas and products. With that in mind, meaningful interactions between exhibitors and attendees flourish here at Event Japan.

4. Exhibitors and Trade Show Administration
Should any questions or concerns arise prior to or during the duration of Event Japan, our staff will be on hand to assist you.  
Matching Business Meeting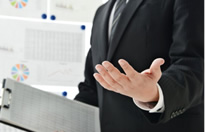 Exhibitors at the Trade show (Consideration will be on a first come first served basis- 15 companies in total) will be given the chance to give a presentation. (currently being adjusted)
<Past Attendees Included>
ION Entertainment .Co., LTD 2. KANTO METI 3.Showa Memorial Park (Operation and Maintenance Community) 4. Jones Lang LaSelle, IP, Inc.
Stage Show (Special Stage)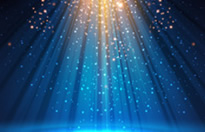 If you wish to have a performance at your booth, consideration will be on a first come first served basis (About 7 companies in total) Will be considered for the Stage Show.
PR Plan for Attracting Visitors (Tentative)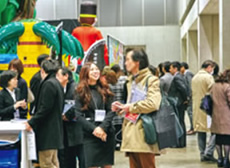 -Publish Advertisements in Nikei MJ
-MICE Japan Related Industry Magazines, Advertisement on paper and publication
-Focus on frequently used search engines with adwords, list advertisement posting
-Send press news release via email PR
-Establish a separate homepage for EVENT JAPAN, which will be published on the organizers site and cooperating organizations website.
-Simultaneously e-mail distribution that will focus on the house list owned by the organizer, as well as FAX and mail.